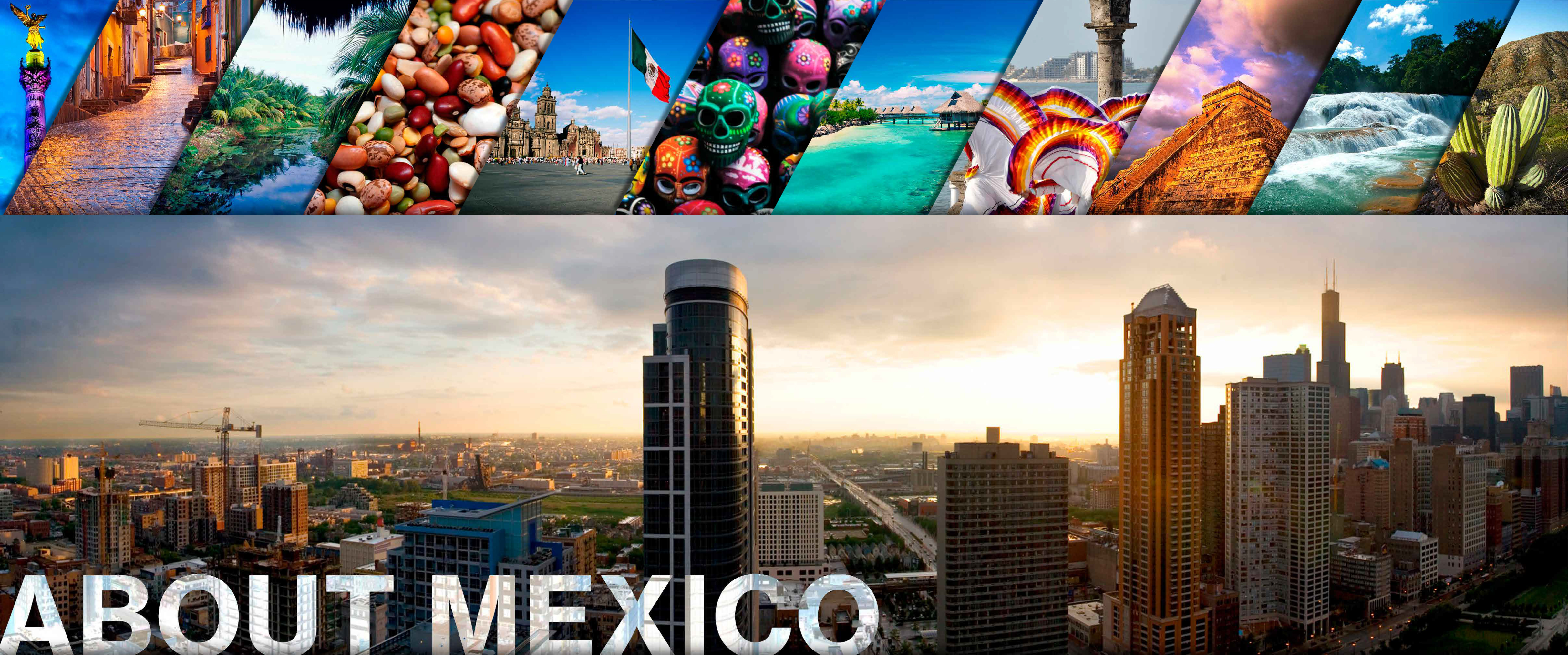 Mexico is the third biggest country in Latin-America, and shares a border with the United States. According to the World Tourism Organization (UNWTO), Mexico is the most visited country in Latin-America, and the 9th most visited country in the World (according to World Bank, 2015).
Mexico is the most populated Spanish-speaking country in the world. With a population of 120 million people, Mexico holds 24% of the 500 million Spanish native speakers in the world, being this the 4th most powerful language worldwide, according to the World Economic Forum (WEF, 2016). On the other hand, there are other 67 native languages own by different indigenous ethnic groups.
Mexican culture is influenced by pre-colony structures, the colonial era and the social conflicts in the early 20th century. The following points will give you an idea of the characteristics of Mexican culture. Mexicans have strong national pride. The cultural celebrations are important and people are proud of their country, culture and traditions. Usually, there are no prejudices against foreigners in Mexico. On the contrary, Mexicans show great interest in foreign people, their culture and traditions. This openness is also reflected in invitations and phrases like "Mi casa es tú casa (My home is your home)." As a foreigner, you will often be asked whether you like Mexico. In this case, we suggest emphasizing on aspects of the country you like, in order to not hurt the national pride. Mexicans are very friendly. Verbal and non-verbal politeness is very important. Before coming to the main point, you ask about the well-being, family or the upcoming holidays. If you do not start a conversation with this kind of small talk, it can be considered rude. So, going directly to the main point should be avoided, because you can make an impolite impression.
Once you come to Mexico, you will fall in love with it.
Visa
We can provide you with an Invitation letter if you require a Visa to enter Mexico. Please email mariana.sandoval@itesm.mx
mariana.sandoval@itesm.mx
Value for Money and Safety
The national currency is Mexican peso MXN. You can buy Mexican pesos at airports at a Reasonable exchange rate. Banks and exchange bureaus can also be found around the city. ATMs are also available inside our campus.
All major credits cards are accepted in restaurants and other commercial establishments.
Tipping in Mexico is very common. For help with Luggage, getting a taxi or activities of similar sort, usually a 2 USD tip is enough. In restaurants, tip 10% from the check for a good, standard service. A 15% tip is expected if Service was above standard.
Climate
As weather changes during the day, we advise you to bring layered clothing. For casual wear, spring clothes and a light jacket are recommended. For daylight time you may like to bring sunglasses and Sunscreen for the sunny moments. For the mornings and afternoons a jacket and a scarf will do the trick.
Language
First spoken language is Spanish, second one is English.
Transport
For moving around we recommend you to use authorized taxis (only cash) at the airport and the hotel, or to use apps like UBER and DIDI taxi.